Home Protection Shield
Don't wait for a catastrophe to strike, protect you home and family today by being a member of The Diamond Club... for only pennies a day!

These threats can attack without warning, but you can protect your home and your family from their devastating effects by being a member of The Diamond club and its exclusive protection system.

Home Protection Shield combines the latest innovations in water leak detection, gas and carbon monoxide sensing, and sewage backup detection. This exclusive system can safeguard your home and family from dangerous situations that could become catastrophic by providing fast, reliable warnings of specific hazards that could put your family or personal property at risk.

Gas Shield

Protect your home and your family's safety with a precise sensor on the alert for gas leaks, our system instantly shuts off the internal gas supply when a gas leaks and instantly shuts off the internal gas supply when a gas leak is detected inside your home, protecting you from potential health hazards and the catastrophic threat of potential explosions or fire.

How our system protects your home from the dangers of gas leakage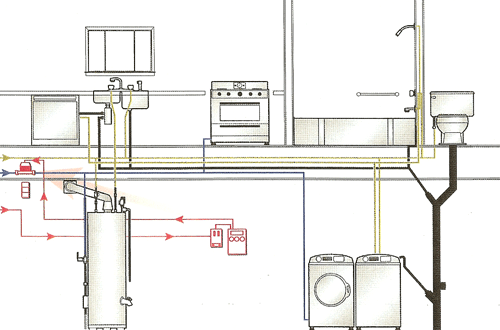 1. The sensor is placed in a potential gas leak zone.
2. If the sensor detects gas, it sends a signal to the control panel.
3. The control panel will emit an alarm.
4. In a matter of seconds, the alarm signal activates a valve to turn the main gas supply off.
5. Potential disaster is averted.

Carbon Monoxide Shield

Your family's safety is your most important concern. Our carbon monoxide shield reduces your family's risk of CO poisoning with the latest technology in carbon monoxide detection. When potentially fatal CO fumes are detected, your gas system is automatically turned off. An audible alarm alerts you to the presence of CO and measures the CO parts per million so you know when it's safe to return.

Water Shield

Our water disaster shield provides your home with 24-hour, year round internal flood protection whether you're home or not by automatically shutting off the main water supply to your home the instant a water leak is detected. you get... protection of property, peace of mind, insurance savings (where available), conservation of water and push button protection... you can turn off your water when you leave with the push of a button for the ultimate in water damage protection. You turn off you lights, why not your water, too?

How our system protects your home from water damage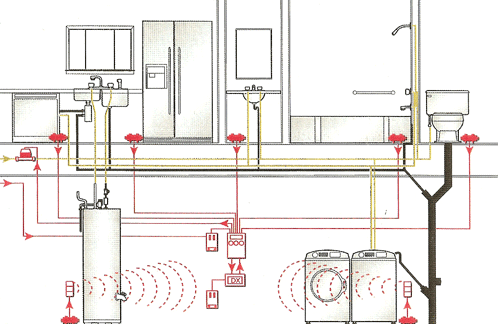 1. Sensors are placed in internal flood-prone areas.
2. If a sensor detects water, it sends a signal to the control panel.
3. The control panel will emit an alarm.
4. In a matter of seconds, the signal activates a valve to turn the main water supply off.
5. Potential disaster is averted

Sewage Shield

Drain stoppages are created by the waste leaving you home each day through your drain pipes and are seldom an immediate threat. However, waster buildup can accumulate inside your drain pipes over time and may severely restrict and even stop the flow of sewage similar to how a clogged artery restricts or stops the flow blood. Our sewage shield uses the advanced technology of DrainVision to inspect your drain pipes on a regular schedule to detect waste buildup before it can create sewage disasters inside your home.

* If waste buildups are detected, you may request a drain pipe cleanout at the discounted rate available to Diamond club members.

With the technology available today to protect your family's safety and home from all of these threats, why would anyone choose to ignore the option of installing Our Home Protection Shield.