Water Treatment
If water treatment is your concern, we have the solutions! Water is a vital part of everyone's life. Next to the air we breathe, it is the most important resource to human existence. Yet, how often do we think about where it comes from or where it has been?
American Water Experts is a Division of Garrelts & Sons Plumbing. We have been installing and servicing Water Softeners, Iron Filtration and Reverse Osmosis Systems for residential homes, commercial businesses, and industrial companies in the McHenry County area for over forty years.
Custom Bacterial Treatment Systems
Service on All Major Brands
Salt Delivery
Chlorine Delivery
Hydrogen Peroxide Delivery
Well Chlorination
Methane Gas Removal Systems
Save Energy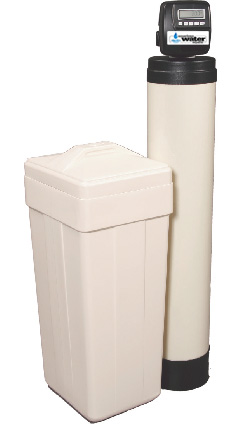 Independent testing at New Mexico State University concluded that softened water saves up to 30% energy consumption on gas water heaters and almost 22% on electric water heaters.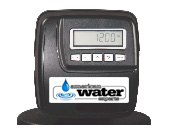 Do You Know What's in Your Water?
Water can be contaminated by runoff from fertilized fields, landfills, septic systems or by industrial areas that contain chemicals, asbestos and prescription drugs. The Illinois EPA suggests an annual test of your water to insure it's safe for you and your family.
If you have not tested your water within the past year, call us today and we will come out and test your water for FREE.
American Water Experts, Inc.
P.O. Box 295
McHenry, IL 60051
American Water Experts services the following cities including the entire McHenry County area:
Illinois
Alden
Antioch
Algonquin
Barreville
Belden
Big Foot Prairie
Bull Valley
Burtons Bridge
Camp Algonquin
Cary
Chemung
Colby Point
Coral
Coyne
Crystal Gardens
Crystal Lake
Crystal Manor
Crystal Vista
Eastwood Manor
Elgin Area


Emerald Park
Ferndale
Fox River Grove
Franklinville
Gilberts
Greenwood
Haegers Bend
Hampshire
Hawthorn Woods
Harmony
Hartland
Harvard
Hebron
Holcombville Corners
Holiday Hills
Huntley
Ivanhoe
Johnsburg
Kildeer
Lake Barrington
Lake Villa
Lake Zurich
Long Grove



Mundelien
North Barrington
Port Barrington
Lake in the Hills
Lakemoor
Lakewood
Lawrence
Lilymoor
Marengo
McCullom Lake
McHenry
McHenry Shores
North Shore
Oakwood Hills
Palm Beach
Pistakee Highlands
Port Barrington
Prairie Grove
Rawson Bridge
Richmond
Ridgefield


Ringwood
Riverstream
Round Lake
Silver Lake
Ski Hill
Solon Mills
South Barrington
Spring Grove
Sunnyside
Terra Cotta
Trout Valley
Turner Camp
Union
Wauconda
Wheeling
Wonder Lake
Woodstock

Wisconsin
Silver Lake
Trevor
Wilmont